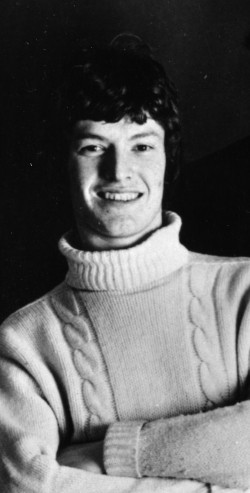 Winwood's Talent As Fresh As Ever
"Winwood's Talent As Fresh As Ever"
By Don McLeese
Chicago Sun-Times, August 27, 1986
Although Steve Winwood hadn't toured the States since Traffic disbanded in 1974, he took the stage at Poplar Creek last night as if he had never left. He made few concessions to contemporary demands for flash and visual flamboyance. And he brought a lot of history with him.
Instead of opening the concert with an up-tempo rouser, the usual rock gambit, he began low-key, with "The Low Spark of High-Heeled Boys." Sitting at the piano, he played it solo, soulful, meditative. After 22 years in the rock 'n' roll business, Steve Winwood still isn't a showman. He's a musician.
He ranks with Van Morrison as the most soulful of white vocalists from the British Isles, and he shares another important quality with Morrison as well. He seems absolutely incapable of affectation onstage. He sings what he feels. He moves because the music moves him. Through the standing ovations he received as the concert built to a rousing finale, it was obvious that he'd moved a lot of other people as well.
For those who know Winwood mainly through his new "Higher Love" single - currently the No. 1 song in the nation - the set served as a lesson in his consummate artistry. A multi-instrumental virtuoso, he played piano on "Low Spark" and "Glad," both from the latter days of Traffic, and then switched to guitar for the recent "Take It As It Comes." He took one solo that was clipped, and then stretched out on a second one that soared. While his guitar work is often considered secondary to his keyboard artistry, his style split the difference between Steve Cropper and Eric Clapton.
As a keyboardist, the classically trained Winwood retains plenty of church in his organ work, while his synthesizer tones are uncommonly warm and distinctive. For the uplifting "When You See a Chance," his eight-piece band featured four keyboards, providing the same rich textures that Winwood has achieved solo in the studio.
Among the other highlights was "The Finer Things," sung with understated conviction by Winwood over the music's insistent reggae rhythms. His soulful tone was tempered throughout the evening by an exquisite sense of restraint.
He went directly from a stirring rendition of "I'm a Man," his hit with the Spencer Davis Group 20 years ago, into this year's "Higher Love," and made the two songs sound very much of the same spirit. Even at 38, when he sang "I'm the same boy I used to be" in "Valerie," he made it sound believable. As a teenager, his voice showed remarkable maturity. Two decades later, his talent remains every bit as fresh.
Although he had only assembled his touring band a few weeks ago, it offered solid backing throughout, with key contributions from saxophonist Danny Wilensky and keyboardist James Hooker. While there were times when Winwood could have used a little more of a push, the band seemed to hit harder as the set progressed.
It would be a shame if Winwood were to spend another decade away from the concert stage.
Opening the show was Jimmy Cliff, a Jamaican reggae singer who made a great album with 1968's "Wonderful World, Beautiful People," and a great movie with 1972's "The Harder They Come." His set at Poplar Creek confirmed that Cliff remains one of the sweetest singers this side of Sam Cooke. What he needs is more material that rings as true as "Many Rivers to Cross" and "You Can Get It If You Really Want."