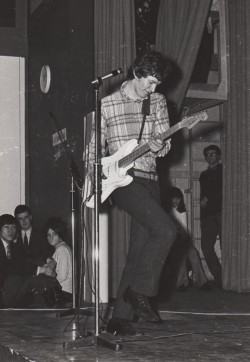 International Songwriting Competition
"The International Songwriting Competition (ISC) has extended its deadline for entering until Dec. 2. ISC accepts entries from all levels of songwriters, both amateur and professional, and gives away more than $150,000 in cash and prizes (including a grand prize of $25,000 cash and $20,000 in music equipment and other prizes).

The judging panel is ISC's most impressive to date and includes 56 high-profile judges such as Steve Winwood, Kings of Leon, Tom Waits, Rob Thomas (Matchbox 20), Timbaland, Journey, McCoy Tyner, Wynonna, Michael W. Smith, Youssou N'Dour, Robbie Williams, and many more.
The ISC's judges select all winners, offering an unprecedented opportunity for aspiring songwriters and musicians to have their songs heard by a panel of iconic, influential artists and industry decision-makers."