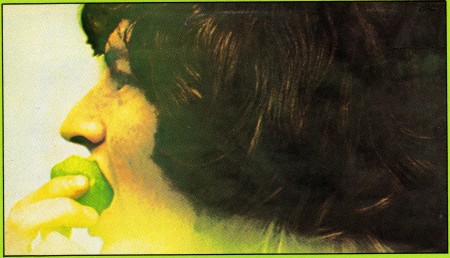 Blind Faith Performs For Spirited Audience: LA Times August 19, 1969
Blind Faith Performs for Spirited Audience
LA Times August 19, 1969
By John Mendelsohn
Blind Faith's Los Angeles debut Friday night at the Forum turned out to be as much a Hollywood-ish spectacle as it was a performance by what was crassly but justifiably billed as a supergroup.
Having played three-quarters of their set to the accompaniment of on-again-off-again house lights and scores of mini-riots in which overzealous security police and ushers went overboard trying to control the sometimes rowdy audience, the group resotred order with patronly requests for more gentlemanly behavior all around.
Shortly thereafter they went into their solo-showcase piece, "Do What You Like," which was greeted with such fervor that they were unable to leave the stage at its conclusion.
Confronting this scary state of affairs with the aplomb of troupers, they brought Delaney, Bonnie, and various friends back on for a gala joint effort on the old Cream favorite, "Sunshine of Your Love," that left the enormous audience standing on its chairs bellowing for mroe.
Musically the Faith was extraordinary. With Steve Winwood belting in a marvelously soulful way and playing both organ and a finger-picked rhythm guitar that brilliantly complemented Eric Clapton's articulate lead, drummer Ginger Baker driving the group with an endless assortment of rhythms and counter-rhythms and Rick Grech anchoring the whole affair with his assertive bass, they succeeded in projecting an excitement that their album lacks.
The Faith did "Sleeping in the Ground," "Means to an End" (From the Traffic songbook), and the Cream-revitalized "Crossroads" as well as everything from the group's LP.
Delaney and Bonnie & Friends were stunning, with an exuberantly pitched set of the lovely gospel-country-R 'n' B for which they are becoming internationally famous.
Free, which opened the show, couldn't have been duller, its amusing travesty of English rock-group mannerisms notwithstanding