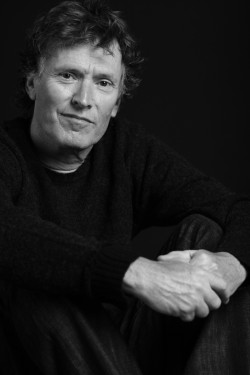 At 60, Steve Winwood Remains A Talented, Powerful Musician
At 60, Steve Winwood Remains A Talented, Powerful Musician
By Jeff Miers
NEWS POP MUSIC CRITIC
Buffalo News
January 24, 2009
NIAGARA FALLS — You know immediately when you're in the presence of greatness. There are pop stars, there are rockers who command your attention while they're on the stage, and there are bands you love even though you realize you ought to know better.
Then there are those performers you come into contact with who simply floor you with the sheer weight of their talent. Some people were clearly born to be musicians. Steve Winwood is one of them.
On Friday, Winwood performed before a full house inside the Events Center at the Seneca Niagara Casino, and he pulled compositions from throughout his entire career. That's a stock reviewer's statement, but with Winwood, it actually means something. A child prodigy, the multi-instrumentalist and singer was a sensation in his teens, fronting the Spencer Davis Group and singing like the closest thing the Caucasian strain was ever going to place in the Ray Charles sweepstakes.
Hopefully, you all know the story. Winwood formed Traffic, made several close-to-flawless records, knocked up against Eric Clapton and formed Blind Faith, and then laid low as a session musician, before emerging to become a pop-R&B-soul crossover smash in the '80s.
Winwood has emerged from what might seem an exile, with a new album in "Nine Lives," and some rather high-profile gigs with Eric Clapton and a briefly reunited Blind Faith over the past 24 months. At 60, he remains pretty much peerless in terms of vocal power, and as a songwriter, he continues to refine the rock-folk-jazz- R&B-world music hybrid he pioneered 40 years ago.
Last summer, Winwood played a short set opening for Tom Petty and the Heartbreakers at Darien Lake, but as good as he was there, the Events Center show really drove home the enduring power of the man's music. Winwood — with the help of sax/flute/keyboard man Paul Booth, percussionist Karl van den Bosch, guitarist Jose Neto and drummer Richard Bailey — simply killed 'em on Friday, and the assembled made their gratitude plain.
He opened, seated behind the Hammond B3 organ, with "I'm A Man," all '60s white soul and British R&B. The ensemble's sound was thick, round, fat, proper. Tellingly, the new material sat proudly next to the songs that made Winwood a legend throughout the evening, beginning with the "Nine Lives" blues corker "Hungry Man," and continuing through "Dirty City," the "Nine Lives" song, which reunited him with Clapton. Now, Winwood handles the guitar playing, and deftly, moving through taut blues phrases that echo the manner in which he forms vocal lines.
Of course, everyone hopes for the songs they fell in love with (and to) as younger folks, and Winwood was not stingy with them. Blind Faith's "Can't Find My Way" brought the first of many standing ovations, and it must be noted that, even at 60, Winwood is singing with the full range and soulful power he exuded as a young man.
Traffic's "Low Spark of High Heeled Boys" was probably the pinnacle, its modal jazz core
providing an ample soloing bedrock for saxophonist Booth and guitarist Neto.
Winwood did play some of his more pop-oriented '80s fare, but the band displayed new arrangements for this stuff, and it certainly benefited from the reconsideration. "Higher Love," the dance-soul song that pushed Winwood to the top of the charts in the late '80s, was granted a sexy Latin form, and it wore it well.
The encores included "Gimme Some Lovin'," and "Dear Mister Fantasy", even in stripped-down trio format, came across with all its power.
Concert Review
Steve Winwood
Friday night in Seneca Niagara Events Center, Niagara Falls.