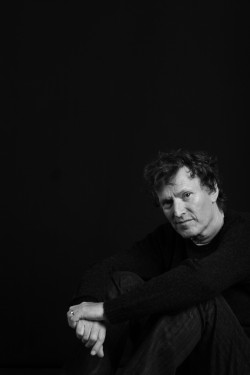 Concert Preview: Steve Winwood
By Ross CAT
NIGHTLIFE Magazine / Rock Rapport January 21, 2009
STILL IN THE GAME….. Few artists have had the integral impact in the music cosmos asSTEVE WINWOOD. The Rock and Soul Pioneer whose suave voice and unparalleled instrumental prowess are woven into the fabric of four decades of musical history.
The 2004 Rock 'n' Roll Hall of Fame inductee began his extraordinary musical journey with the SPENCER DAVIS GROUP in 1965 at the age of sixteen.
Following a successful stint through the mid-sixties Winwood, along with longtime collaborator JIM CAPALDI, CHRIS WOOD and DAVE MASON would form the influential Hall of Fame band TRAFFIC.
In between TRAFFIC jams in 1969 Winwood would join forces with ERIC CLAPTON, GINGER BAKER and RICK GRECH to conceive one of Rock 'n' Rolls first "super-groups" BLIND FAITH. While the endeavor would only produce one album, it would be one for the ages delivering the expansive jams "Can't Find My Way Home" and "Presence of the Lord".
Winwood's contributions were far from over with the halting of TRAFFIC in 1974 as he would embark on a distinguished solo career with his self-titled release in 1977.
His career continued to ascend throughout the next three decades with chart topping hits that include: "While You See a Chance", "Higher Love", "The Finer Things" and "Don't You Know What the Night Can Do", to name just a few.
The New Year finds Steve Winwood "Back in the High Life Again" with his recent release "Nine Lives" which charted at number twelve on the Billboard Charts, his highest U.S. debut ever.
He also was most recently recognized in the Rolling Stone Top 100 Greatest singers of all time chiming in at number thirty-three.
The Rock Rapport had the delightful opportunity to chat with Steve Winwood as he gets ready to "Roll with It" inside the Events Center at the Seneca Niagara Casino this Friday Night.
Hello Steve thanks so much for taking some time out for the Rock Rapport it's truly an honor to speak with you.

WINWOOD-No problem at all it's a pleasure.

Ross CAT- If I'm not mistaken your last visit to the Buffalo was this past summer and included quite the electrical storm complete with a few power outages during the PETTY/WINWOOD summer tour at Darien Lake.

WINWOOD-That's right I do remember that evening quite well, we played on and the fans were great for hanging in there for the show despite the downpour.

Ross CAT- Congratulations on an exceptionally auspicious 2008 with the release of "Nine Lives"; your ninth solo studio album which garnered both critical and commercial success.

WINWOOD- Thank you very much. Yes I'm extremely proud that the new music is still reaching people.
Ross CAT-Is that great cover photo on the new disc a young STEVE WINWOOD playing guitar in his father's band?
WINWOOD-That's exactly right, I believe I was about eight or nine years old when that photo was taken. In those days every wedding or birthday party would include a live band so my father would play all the classics from the 30's and 40's.
After my brother MUFF and I where born Rock 'n' Roll began to rear it's ugly head and stir in the bosom of Jazz and Dance musicians, so as young men we where roped into playing all different styles of music.
Of course growing up having to learn the dance music from my father's era it managed to stay with me and found its way into what I do.

Ross CAT- Lets talk about the world music sounds of "Nine Lives", what is the writing process like for a dexterous multi-instrumentalist like yourself; do you arrange most of the songs from the piano or from the strings?

WINWOOD-Really for me it's different every time, at the end of the day there are no formulas for song writing. Even if you do find one particular way that you like to work you end up trying to change things up again to explore a different direction.
For me the music materializes universally, it could be a beat or a groove or even a chord progression, I've even worked from the title of a song.
The adage is that music is 5% inspiration and 95% perspiration and very often it is. It's not always in those particular proportions but there is always an element of perspiration in trying to knock the songs into shape.

Ross CAT-As you mentioned creating music can be very laborious, being such a prolific musician and songwriter what are your feelings on the Reality Talent shows that seem to create superstardom overnight?

WINWOOD-There are some very talented people in these televised talent shows. I think in some ways it's created a renaissance for some of the 60's and 70's music through each of the pop oriented contestants.
Ross CAT-Lets get back to "Nine Lives" one of the several stellar songs is the ethereal track "Dirty City" which sees you reunited with your one time BLIND FAITH band mate ERIC CLAPTON joining in for a feverish guitar solo. How did that long overdue collaboration arise?

WINWOOD-Our paths have most certainly gone in slightly different directions since we played together in BLIND FAITH. I had the pleasure to reconnect with ERIC again a few summers back as he kindly invited me to play with him at the Crossroads Festival. It really turned out to be a great success; it was a real honor for me to play with musicians of that caliber.
ERIC and I had so much fun playing together again we decided to play some more shows which subsequently culminated with the three concerts at Madison Square Garden not quite a year ago.
I happened to be working on "Nine Lives" while we where rehearsing arrangements and putting together set lists for those shows; at the time I couldn't quite figure out the end portion of the song "Dirty City", it occurred to me that ERIC would be the perfect fit, and indeed he was.
Interestingly enough I asked him if he wanted me to send him the song so he could get a listen to it and he said "No". He just wanted to step in and play the first idea that came into his head which is exactly what he did. I think it's fantastic and I truly think it's some of the best guitar work he's done in a long time.
Ross CAT-Thehad the absolute thrill of making the road trip to Madison Square Garden to witness one of the entrancing performances with CLAPTON, what was that experience like rekindling that on stage spirit after so many years?

WINWOOD- It was a great experience, what really captivated me in sharing the stage with ERIC again is how he's developed as an artist. What I mean by that is back in the BLIND FAITH days ERIC didn't sing; he didn't really want to sing, he had no desire to be a band leader he left that to me. Of course since then he's become a fabled singer and band leader in his own right.
It really was a pleasure to sing together this time around seeing how our voices blended and meshed together.

Ross CAT-Please tell me that those momentous Madison Square Garden shows where captured for DVD release.

WINWOOD-Yes they certainly were, we've just recently been looking at some final edits so that should be out early in 2009.

Ross CAT- I recently read the CLAPTON autobiography a must read by the way; what a fascinating history you've shared with him not just artistically but on a personal level.
On numerous occasions in the book he describes what a pivotal role you played in his sometimes precarious youth.
At one point CLAPTON even lobbied to have you join CREAM as it was coming apart at the seems, stating in his book: "I had been thinking a lot about STEVE WINWOOD who I had heard left TRAFFIC, when I was first having my doubts about CREAM it used to cross my mind that he was the only person I knew with the musicianship and power to keep the band together. If the others had shared my interest and let him I, CREAM could have evolved into a quartet with STEVE as the front man, a role for which I lacked not the capability but the confidence."

WINWOOD-Our relationship started in the mid-sixties, I was only sixteen at the time and ERIC was a few years older then me, he really took me under his wing in the London music scene. I would go out with him to clubs and he'd introduce me to his friends and we'd jam together. He really helped open up some doors for me early on.

Ross CAT-With the reunion of sorts with CLAPTON and reflecting back on your unprecedented career; do you think that the influential bands you where part of early on like SPENCER DAVIS, BLIND FAITH and TRAFFIC where so far ahead of their time musically that they where destined to be short lived?

WINWOOD-Well perhaps, I mean each situation was slightly different. I was very young when joining the SPENCER DAVIS GROUP and we were just really copying the music that we were hearing on the radio. In essence we just wanted to spread the wonderful American R & B music to the world that we were being influenced by.
Of course I soon realized that I couldn't be MUDDY WATERS, JOHN LEE HOOKER or HOWLIN' WOLF so I had to then create my own way of getting that music across.
With TRAFFIC we really made a concerted effort to combine all the elements of Jazz, Rock, Blues and R & B what ultimately became the term World Music.
BLIND FAITH was so short lived for a lot of complicated reasons, first and foremost was the financial pressures put on the band. There where a lot of demands put on us both in the studio as well as in our live performances.
Also in reading ERIC'S book you will see that it was a transitional time in his life. That being said, I too had some different changes going on in my life as well, so we just kind of drifted apart. I'm very glad to say that we did get back together again in recent times and it's been a great thrill for me.
Ross CAT- Let's delve into your impressive solo catalog, you took the term "solo" quite literally with the release of "Arc of a Diver" and "Talking Back to the Night" in the early 1980's.
Was it your intent from the onset of recording these particular records to play every instrument on both albums?

WINWOOD-Yes because the technology at the time was allowing that and so I wanted to exploit and explore the technology as a tool for making music.
I've always thought that there are two distinct ways to make records, I liken it a little bit to cinema and theatre.
When making a film you shoot pieces all at different times and then put it together so that it makes a story. You can actually do the same when making an album by recording everything at different times and then bringing it all together.
The other technique as in the case of a theatre production where all the actors or musicians collaborate on stage simultaneously with the performance having a beginning and end; which I would say is the traditional way of making a record.
Ross CAT-Lets talk about your longstanding synergy with the late great percussionist JIM CAPALDI; it reaches as far back as the SPENCER DAVIS GROUP'S classic "I'm a Man" and is evident through all the various stages of your career, talk about the chemistry you shared with him.

WINWOOD-JIM'S talent as a percussionist was and is unprecedented, what is all too often overlooked was his tremendous abilities as a songwriting lyricist.
He is truly missed by the music masses; he was an inspiration to work with musically and it's an honor to have called him a friend.

Ross CAT-With such an incredible body of work to chose from what goes into selecting a set list for a show outside of presenting new material?

WINWOOD-Good question; we try to play a little bit of something form all the different periods of my career going all the way back to the SPENCER DAVIS GROUP through BLIND FAITH as well as the three different chapters of TRAFFIC. Then we delve into the early solo work in the eighties on through to the present day records "About Time" and "Nine Lives".

The Rock Rapport would like to Thank STEVE WINWOOD as well as Susan Cistone from Sony BMG for making this interview possible.