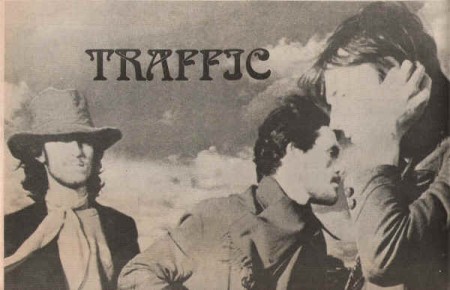 "The One and Only": International Musician & Recording World, January 1991
"The One and Only":
International Musician & Recording World, January 1991
The release of a new Steve Winwood LP is always a popular event.
His latest looks set to eclipse previous efforts.
Chris Spalding met the man himself.

Steve Winwood is a living legend. Okay, that's a fairly bold statement to make, but ever since he started his musical career, his distinctive vocal style and casual almost intuitive keyboard playing has marked him out as something special. His formative teenage years, spent with the Spencer Davis Group, resulted in a number of all-time classic record releases, including the Number One hit "Keep On Running" with its distinctive intro, followed by another number one with "Somebody Help Me", and culminating in two more classic singles, "Gimme Some Lovin'" and "I'm a Man".

By the time "I'm a Man" was released, Winwood was looking for new musical directions, and consequently a new band to help him progress. His collaboration with three musician friends was called Traffic, and along with Chris Wood (sax/flute), Jim Capaldi (drums/vocals), and Dave Mason (guitar/vocals), he attempted to create a new musical synthesis that was uniquely British. Their first single "Paper Sun" reached number five in the charts, and their first album, Mr Fantasy, was again hailed as a classic, and was followed up by a second album, Traffic.

By this time (1969) Winwood was again looking in different directions, and formed a group with Eric Clapton, Ginger Baker, and Rick Grech. The band, Blind Faith, was an immediate success, and earned itself the unfortunate and sometimes irritating epithet "supergroup" - the first of its kind.

After one successful album, a lengthy American tour and one UK show (in front of 100,000 people in Hyde Park), Blind Faith split, and Winwood returned to the studio with Traffic, and more albums followed, finishing with When the Eagle Flies in 1974. Winwood then spent the next three years out of the limelight, building his own home studio, and in 1977 the first solo album was released. This eponymous album pointed the direction for Winwood's future effort, although it took another three years before he surfaced again, this time on Marianne Faithfull's Broken English album.

Arc of the Diverse

The '80s saw the release of Arc of a Diver, resulting in a top five American chart success, and this was followed with Talking Back to the Night, and, after another gap, Back in the High Life, all albums spawning successful chart singles, and international recognition. It was at this point that Island Records saw fit to release Chronicles - a retrospective of the Winwood solo career to date. However, Winwood then changes record companies, and after nearly 25 years with Island, he recorded his first record Roll With It for Virgin. The single release of "Roll With It" was the most played rock single in the US in 1988, and was nominated for a Grammy for best producer, and won a Grammy for best engineer, in the shape of Tom Lord Alge.

His latest album, Refugees of the Heart, has taken a further two years to finish, and was released in the UK in November. The style of this new offering is at once familiar and different - somehow more up-tempo and danceable.

Refugee?

"I think this album has less concessions to fashion than some of my previous efforts. There are longer instrumental passages and long songs - not really what is considered fashionable in a way. In some ways it's a lot jazzier than others, and in a way it's a bit more like Traffic as an album. It's probably a reaction to the music I tend to hear, there's a lot of packaged music around - 'product music'. It's all very machine-like, both in sound and technique.

"Music for me is more about the interaction between the musicians themselves. Don't get me wrong, I think technology is a wonderful thing, and I embrace it wholeheartedly, but at the end of the day the technology should only really be there as a tool. I use sequencers and samplers a lot of the time, but I try not to let them control me - they are just tools to be used, and not to be abused or abused by. There can be a danger of the musician becoming just an operator, and losing that creative edge. I hear a lot of music that I think is just too machine oriented - it has no life or spark to it."

So would he ever consider a remix version of any of his material. In fact, what does he think of the current trend to remix great hits of the past and segue them together into a dance single?

"I don't think much of it at all! I think it's all right, I suppose, but I call them 'novelty records' - there's a place for them, but they just aren't of any interest to me at all."

Refugees of the Heart features music by Winwood, and lyrics by Will Jennings (apart from "One and Only Man", where Winwood teamed up with ex-Traffic drummer Jim Capaldi). Winwood himself plays Hammond, keyboards, additional drums, bass, guitar, and Mini Moog (in fact, MIDI-Moog), whilst other featured musicians include Russ Kunkel, Eddie Bayers and Jim Capaldi (drums), Michael Rhodes (bass), Bashiri Johnson (percussion), Larry Byrom and Anthony Crawford (guitars), and a brass section comprising Michael Hayes, Randall Bramlett, Harvey Thompson, and the appropriately named Jim Horn. All of these are excellent musicians, but not exactly household names in the UK.

"A lot of the guys worked with me the last time I toured (winter 88/89). Randall Bramlett, who plays sax on "You'll Keep On Searching", really has a kind of Chris Wood feel, which was something I was looking for - something that resembled Traffic in a way. Michael Rhodes is very well known around Nashville, as is Larry Byrom, who was in Steppenwolf in the '60s, and wrote "Born To Be Wild". He's a great slide player! Jim Capaldi played some drums on a couple of the tracks, of course, but it's basically the live band that did the last tour."

Return of the Moog

Winwood is planning a tour in the new year to promote this new album and to see the public. This will also see the emergence into the light of his trusty Hammond B3.

"I managed to get my P145 cabinets, the little Lowry speakers that I always felt sounded the best. They were held together by string and elastic bands, but produce a great sound. It was quite hard at one point to get them serviced, but I managed to get them working in time. I've used plenty of Hammond on every song, but there are also a number of synths in there. I've always used the Mini Moog, but on this I used the new MIDI_Moog, the rackmount version. It's absolutely fantastic, it's MIDI controllable, you can assign triggers, and far, far more stable than the old Mini Moog. It's got a lot of other features as well, you can have multi-triggering, you can lock the oscillators together and there's a separate LFO. It's a cool piece of kit, it really is. It's great for some kinds of bass line, but I've been using it for a lot of lead lines."

Winwood is also a great fan of samples, and has been using the Fairlight Series III for the last couple of years. Despite Fairlight's recent problems, the company is up and running again, and Winwood is still faithful to the product.

"I really like the sequencer, and I use a system called CAPS which runs at a very high resolution. The real-time sequencing is almost indistinguishable from a recording done on tape. The Fairlight has a lot of capabilities for manipulating and sliding data around without the problems associated with tape. I haven't tried the Synclavier yet - I've seen it in action and it's a fantastic piece of gear, but I haven't used one so far. The Synclavier I believe used Mac-based software, but because I use the Fairlight I don't use Macs, and that's good enough for most of my applications."

Winwood records nearly everything at home and prepares all the tracks at home, before calling in other musicians who then do overdubs on the prepared tracks. The overdubbed tracks are then taken back to Winwood's home studio where he puts the finishing touches to the opus.

"I like to work like that. I'm lucky enough to be able to avoid the dreaded demo. There's always the situation where the demo can be very difficult to beat - somehow you tend to lose something, an attack of 'demo-itis!'"

The Digital Difference

The album was recorded on a Mitsubishi digital multitrack which Winwood has been working with for a couple of years, since Roll With It.

"I prefer the new digital recorders to the old analogue machines. I've never really been able to tell the difference between digital and analogue the way the engineers say you should. The difference is there, but it's never bothered me at all. A lot of people say that the Mitsubishi isn't so harsh as the Sony machines, but I don't really know. I like digital machines for the manipulative abilities of the medium, and that far outweighs any slight disadvantage with sound quality as far as I'm concerned.

"I don't really have hi-fi ears, and I don't even mind going with a bit of noise. If there is a really great performance with some background noise on it, I'd far sooner have that than a perfectly clean performance that's mediocre. Every time. Having said that, it is amazing what can be done on analogue now. The quality is so much better, what with things like Dolby SR noise reduction. It is spectacular the way the technology has advanced. Back in the High Life was analogue, and some of those things went three or four times around the block before we finished with them."

Revolution

Winwood is of the old school when it comes to performance, and points out that most great music only comes from the interaction of good musicians.

"The latest styles of music, and where they come from, is very similar in a way to the Punk movement. It's a form of revolution. It's a sort of back door way into the recording industry. Anybody has the potential to put together some equipment, and with a little skill they can produce a record. In that sense there is a big similarity between House and Punk. Maybe some of these bands will be around in 10 or 15 years, I hope so. There seems to be a bit more of a move back towards the '60s style of music again, even down to people like the Grateful Dead who are still going. I think people enjoy seeing that interaction between musicians rather than just two guys on stage with turntables. I really think the way forward is still with bands."

There is quite a '60s feel to Refugees of the Heart, something that Winwood says, "just happened. It's probably some subconscious reaction to what's around at the moment. I deliberately left songs long without editing them down, and included what I call 'mood setting' instrumentals on the album as I felt that was something missing from a lot of modern albums. I've tried to use the music to bring people into the song and make them more involved with the emotion there."

Most of the lyrics were written by Will Jennings who has worked with Winwood before on various projects. So were the songs lyrically or musically led at the composition stage?

"It depends. Sometimes Will would come up with a lyric idea and we'd try to develop something special from there, but usually we started with the music first. It could be that I'd just come up with a chorus idea and then we'd build around that. It may be bad news to the people out there dreaming of writing the perfect pop song, but there really is no formula for a successful song. Just when you think you've come up with the perfect formula, you find you've written a song a different way and you've blown it. After doing it for 25 years, I think I can honestly say there is no magic formula."

From the Heart ...

Many of the lyrics on the album seem to be very personal and are not the 'run of the mill' type. This does require that the listener actually listens to the album, rather than use it as aural wallpaper. This in itself is no bad thing, but Winwood takes it deeper than that.

"We sometimes try to put something into a song, maybe some kind of spiritual question mark, just to make people think a little bit more. Just a little something to give people a little bit more than just the song."

Steve Winwood probably has one of the most distinctive singing voices around, kind of smoky, bluesy, souly, sort of everything really, but nonetheless, instantly recognizable. So is there any advice for the budding vocalists amongst you?

"Well, I've not had that much formal training in the traditional sense, but that's not always a bad thing really. The voice does need to be looked after though, particularly when you're doing a lot of gigs. Then it's really important to get lots of sleep. The voice is controlled totally by muscle, and I find that when I'm on the road I need about seven or eight hours sleep a night to keep in shape. If I only get about five hours for a few nights then my voice really does begin to suffer. It's also very important to know the limits of your vocal range, and to stay as close to those limits as you can, otherwise you can do a lot of harm to the voice. Over-singing can be compared with over-acting in many ways. Trying to put too much character or inflection into the voice always ruins the song, and a more restrained natural approach is often far more preferable.

"Taking formal lessons, however, can be a great help. Most instrumentalist have lessons at some point, and the voice is really only another instrument that needs to be learnt and managed. Formal training doesn't necessarily mean you're going to have to sing loads of opera and never-ending scales and arpeggios, but it does teach you to respect your voice and vocal limits, and perhaps most importantly it teaches you how to treat it right."

So, early to bed, and early to rise, makes a man healthy, wealthy and able to sing like Steve Winwood - or something like that!

-- Chris Spalding
The State of the Art

We are all aware (some of us painfully) of the current state of the UK economy, and the effect that it is having on business throughout the country. Nowhere is this more evident than in the hitherto totally independent world of rock 'n' roll recording.

The last few months have seen a number of professional recording studios go to the wall, unable to survive in the cut and thrust of the marketplace. But are the days of the big recording studios gone, or merely numbered? And is the economy to blame or are there other factors?

"As far as I can see, it's not really the state of the economy that's causing the problems, but rather the state of the technology. I think a lot of the blame, if you like, can be put at the feet of the enormous increase in the use of home recording equipment, and the vast and sudden increase in the quality and affordability of these products. It's looking serious for the bottom-end of the professional market, you know, the 24-track analogue guys - I think that's where it's most dangerous.

"The high end of the home demo studio market is getting perilously close to them, and tends to be better equipped with keyboards and computer-based stuff. It's even more pronounced now with the introduction of affordable direct-to-disk recording systems on the Mac and suchlike. I think low-end pro studios really need to look to their laurels.

"Maybe the pros should have a look at the way the home studio guys are doing things, and bump up their keyboards or something. Certainly they should now be looking at getting into disk-based mastering systems."