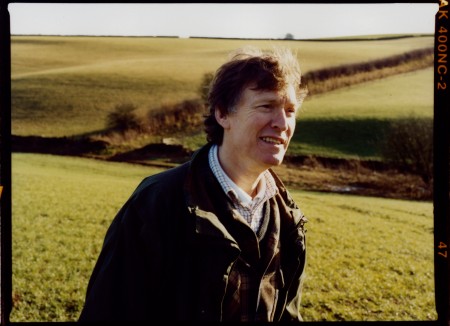 Review of Cropredy Festival
Time No Barrier As Cropredy Fest Rocks On And On
By Jeremy Gaunt
CROPREDY, England (Reuters) - Simon Nicol, the last original member of folk rock band Fairport Convention, admits he's not into numbers, which may be why no one is quite sure what milestone just passed in this rural English village.
Billed as Britain's friendliest music festival, Fairport's Cropredy Convention ended its annual show on Saturday night in typical style, with a rollicking set by Fairport and friends, this year including the former Cat Stevens, now known as Yusuf.
But was it the 29th such event or the 30th, or even a bit more than that?
The problem -- if it is one -- is that Fairport have been performing at Cropredy (pronounced crop-ur-dee) in one form or another for so long that it is all suitably blurred into the folk rock mists of time.
Formed in the 1960s, the band started playing at the southern English village fete in the 1970s because some members lived there. In 1977, they moved to farmland for the concerts. Then in 1979 they had a farewell concert, but liked it so much they had a reunion in 1980 and have done it every year since.
So somewhere in there began the tradition.
"It has just grown despite ourselves," Nicol told Reuters backstage, accompanied by his splendidly patient dog Leonard. "I'm not big on numbers, myself."
What is clear is that the village fete jam has now turned into a cult event bringing 20,000 people from across Britain and beyond to hear everything from traditional folk to hard rock.
Acts at this year's three-day fest ranged from the frantic fiddle rock of Seth Lakeman to the angst-ridden folk of Ralph McTell by way of the throbbing dub, techno, reggae that is Dreadzone.
Along the way was a crowd-pleasing set from punk folkers the Bad Shepherds -- think the Clash as played by the Chieftains -- and what was surely the festival pinnacle, a truly breathtaking jazz-rock set by Steve Winwood, once of Traffic and Blind Faith.
INCLUDE ME
Cropredy is not Glastonbury. Indeed many of the crowd would have been more likely to have gone to Woodstock -- the original one, in 1968.
But it is nothing if not inclusive. Youth was out in force among the oldies, attracted by both the mix of music and, in some cases, by the fact that they had been brought there by their parents as babies.
Dedications from the stage included a fifth birthday, a 20th and 60th, and a 40th wedding anniversary.
Tee-shirts also told the tale, from a tribute to 1970s progressive rockers Gong, to an announcement that the bearer had seen Leonard Cohen, to the more down to earth "Sex, drugs and sausage rolls."
Food was eclectic, from organic vegetarian through Goan fish curry to burgers endorsed by celebrity chef Rick Stein, and facilities ran from children's games, through massage, to mobility buggy rentals.
The sole bar, naturally serving folk-pleasing English real ale, added to the democratic nature of it all by forcing the acts to mingle with the crowd if they want a drink.
Fairport round off the "friendly festival" atmosphere by making sure the local villages get something other than an annual invasion.
Help for a new cricket pavilion and two bells -- one called The Fairport Convention Festival Bell -- for Cropredy's St Mary's Church are among the results.
"The festival is good for the village and the village is great for the festival," Nicol said.
MORE PLEASE
Croppers, as the festival-goers have been called, are a dedicated lot. Nicola Baker, who works for the University of Exeter, is one example, attending for 5 out of the past 6 years.
"This is the only festival we come to," she said, sitting back in a camp chair next to her husband, Michael. She said it was safe and easy to deal with, particularly with only one stage for all the music.
Nearby, Bushy Bennun from Chudleigh in Devon, said he had been coming since 1979. He noted the generations passing through, including the fact that ex-Fairporter and folk rock godfather Richard Thompson had sung on stage this year with daughter Kamila.
"People who came in 1979 are now bringing their grandchildren," Bennun said.
Thompson played a blistering set at his first appearance on the weekend and then turned up to help his old bandmates close out the show by backing Yusuf on "Peace Train."
Which is good news for Nicol and the other Fairporters. Although the festival cannot expand beyond its current size, it needs to keep attracting new blood.
"We need to refresh our audience," Nicol said. "The core audience is thinking that perhaps it's a bit late to go camping."
There was not much evidence of that being a problem at this year's 29th -- or is that 30th - gathering.
(Editing by Paul Casciato)